Are you planning to move out of your current residence or move into a new one in Pearland, TX? Moving can be an exciting but stressful time, and one of the most important tasks during this process is ensuring a clean and fresh living space. Whether you're a tenant looking to get your security deposit back or a homeowner preparing to welcome new occupants, a thorough move out-in cleaning service is essential. That's where HomeCleany comes in!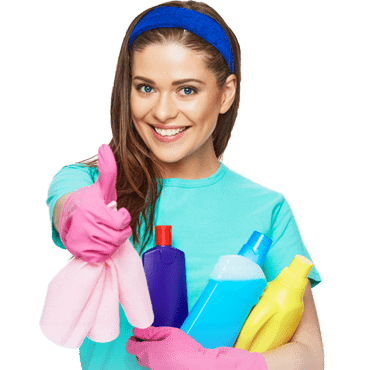 Why Choose HomeCleany?
At HomeCleany, we understand the importance of a clean and inviting home. Our team of highly trained professionals is dedicated to providing top-notch move out-in cleaning services in Pearland, TX, and surrounding areas. With our expertise and attention to detail, we ensure that your home is left spotless, allowing you to focus on other aspects of your move.

Book Online for Convenience
We believe in making the booking process as convenient as possible for our customers. That's why we offer online booking through our user-friendly website at www.homecleany.com. Simply visit our website, select your desired services, choose a date and time that works for you, and leave the rest to us. Booking online with HomeCleany is quick, easy, and hassle-free!
Our Services
At HomeCleany, we offer comprehensive move out-in cleaning services tailored to meet your specific needs. Our trained professionals will meticulously clean your entire home, leaving no surface untouched. Here are some of the key areas we focus on:
1. Kitchen Cleaning
Thoroughly clean and sanitize countertops, cabinets, and drawers
Degrease stovetop, oven, and range hood
Clean and shine sinks, faucets, and fixtures
Wipe down appliances, including refrigerator and dishwasher


2. Bathroom Cleaning
Deep clean and disinfect toilets, sinks, bathtubs, and showers
Remove soap scum and grime from tiles and shower doors
Clean mirrors, countertops, and vanities
Polish fixtures and faucets for a sparkling finish


3. Living Areas Cleaning
Dust and polish furniture, shelves, and surfaces
Vacuum and mop floors
Clean windows, sills, and blinds
Remove cobwebs from corners and ceilings


4. Bedroom Cleaning
Change bed linens and make beds
Dust and wipe down furniture and surfaces
Vacuum carpets or sweep and mop hardwood floors
Clean mirrors and windows for a pristine look


5. Additional Services
Interior window cleaning
Wall and baseboard cleaning
Deep carpet cleaning
Upholstery cleaning


Neighborhoods and Zip Codes We Serve
At HomeCleany, we proudly provide move out-in cleaning services in the following neighborhoods in Pearland, TX:
Shadow Creek Ranch
Silverlake
Southdown
Green Tee Terrace
Lakes of Highland Glen
West Oaks Village
And more!
We also serve the following zip codes in Pearland, TX:


Frequently Asked Questions
Q: How much does move out-in cleaning cost in Pearland, TX?
A: The cost of move out-in cleaning services can vary depending on the size of your home, the level of cleaning required, and any additional services you choose. At HomeCleany, we offer competitive pricing and can provide you with a detailed quote based on your specific needs. Contact us today for a free estimate!
Q: How long does move out-in cleaning take?
A: The duration of move out-in cleaning depends on various factors, including the size of your home and the extent of cleaning required. Our experienced team works efficiently to ensure the job is completed in a timely manner without compromising on quality. Rest assured, we will work diligently to get your home move-in ready as quickly as possible.
Q: Is HomeCleany insured?
A: Yes, HomeCleany is fully insured. We prioritize the safety and satisfaction of our customers, and our insurance coverage provides you with peace of mind knowing that you're protected against any unforeseen circumstances.
Q: Can I schedule a move out-in cleaning on weekends?
A: Absolutely! We understand that weekdays can be busy, especially during a move. That's why we offer flexible scheduling options, including weekends, to accommodate your needs. Simply book online or give us a call, and we'll work with you to find a suitable time for your move out-in cleaning.
Q: Do I need to provide cleaning supplies and equipment?
A: No, you don't need to worry about providing cleaning supplies or equipment. At HomeCleany, we come fully prepared with high-quality cleaning products and professional-grade equipment to ensure exceptional results. You can sit back, relax, and leave the cleaning to us!
Q: Is move out-in cleaning different from regular cleaning?
A: Yes, move out-in cleaning is more comprehensive than regular cleaning. It involves deep cleaning and attention to detail in order to leave the home in pristine condition for the next occupants. Our move out-in cleaning services are specifically designed to meet the specific requirements of a move, ensuring a fresh start in your new home or a smooth transition for the next residents.


Book Online Now
Moving can be stressful, but with HomeCleany's move out-in cleaning services in Pearland, TX, you can have peace of mind knowing that your home will be left spotless. Our dedicated team of professionals will take care of every detail, allowing you to focus on settling into your new space. Book online at www.homecleany.com today and take advantage of our exceptional move out-in cleaning services. Get 25% off and experience the joy of a clean and welcoming home with HomeCleany!